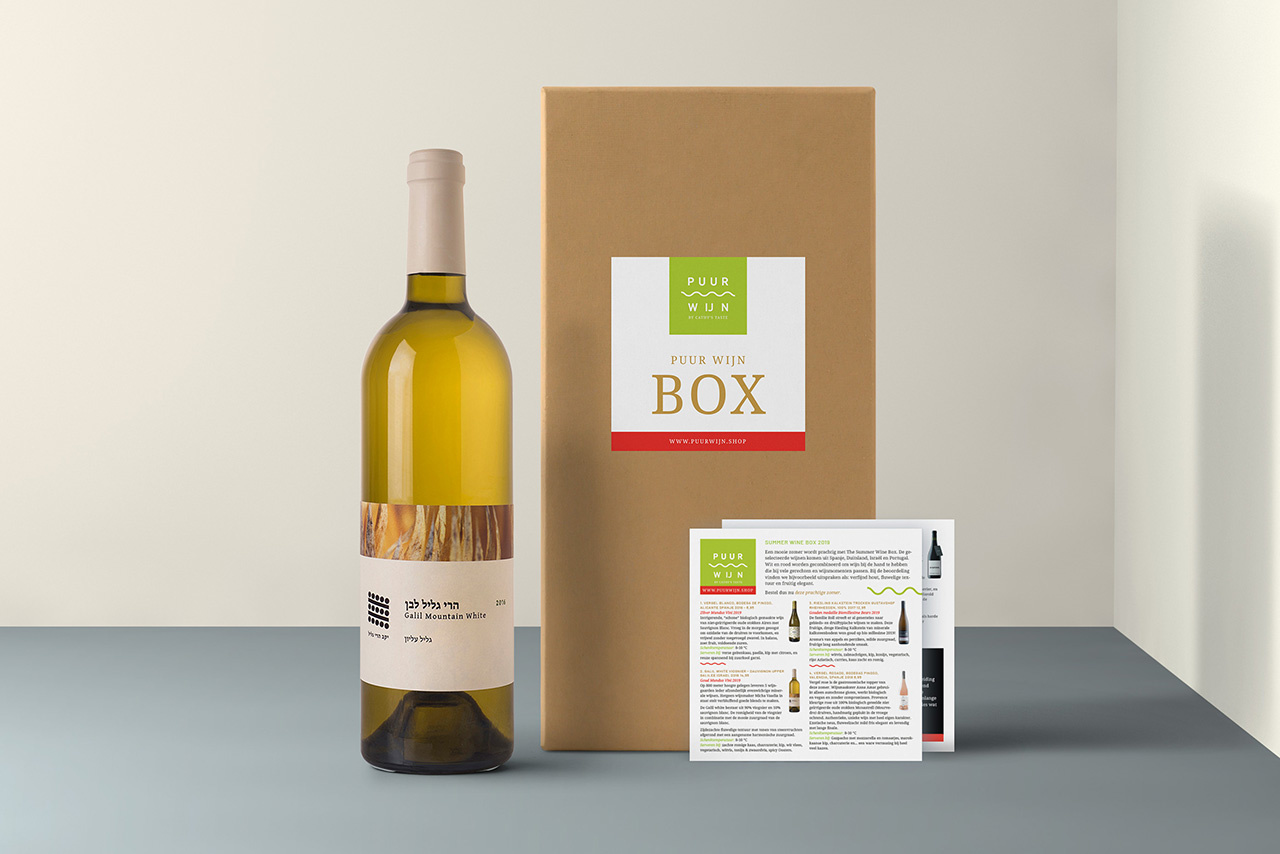 The introduction of our PUUR WIJN BOX seamlessly fits with the preferences of the modern consumer who wants to be supported with the assurance of real quality and unburdened (by offering -ordering- convenience). The smart design of our PUUR WIJN BOX makes receiving a feast. That is why our PUUR WIJN BOX is also a welcome gift. Each PUUR WIJN BOX contains six bottles and a beautiful brochure in which the wines and the options for culinary combination are explained in detail.
To make the PUUR WIJN BOX extra attractive, you might find a surprise and be the lucky winner of PUUR ZEE Amice card or a PUUR ZEE Bistro voucher.
In addition to delicious wine, you could win a little extra, a nice surprise.
The six bottles normally cost € 67.95, but as PUUR WIJN BOX, especially for you € 59.95.
We can send the wine for free per 2 boxes!
With an order under € 120, - the shipping costs are € 7.95.
Extra Service: Custom Box
Do you not want a PUUR WIJN BOX? But, do you prefer PURE RED, PURE WHITE, PURE BUBBLES or a selection of your choice packaged in a chic matte black PURE WINE GIFT BOX?
Which is available! Mail us your wishes and we will gladly create your personal CUSTOM MADE BOX. You will receive our proposal in advance.
Subscription?